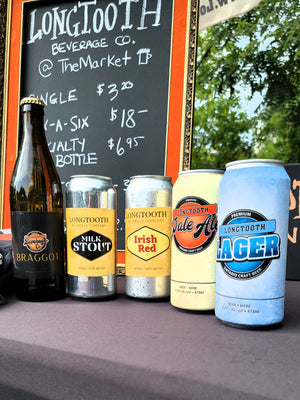 Longtooth is an independent brewing company in Stirling, ON.
Focused on brewing quality, Western European style beers that everyone can enjoy.
Our beers are brewed in small batches to ensure you're always getting the freshest beer and served at it's peak flavour.  We take our time to not rush the brewing process, but allow for the flavours to mature and develop naturally through the fermentation process. 
Come out to the Longtooth Brewery and try one of the many exclusive beers on tap or to pick up to go.
Visit us
Brewery
Grab a pint with the owner!
The brewery is the best place to purchase our different variety of beer we have to offer or try something from their kitchen.
Learn more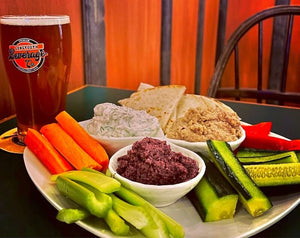 Longtooth Kitchen Menu
Eat In or Take Out
Try Something From Our Kitchen
Thursday to Saturday - Noon to PM
Sunday - Noon to 8pm
View The Menu
Keg Fridge Rentals
Always wanted fresh, cold, crisp draft on tap at home but really couldn't justify the upfront cost of a keg fridge? The Longtooth Experts have you covered, and it's never been easier!
Licensee Sales
People are always asking for Longtooth wherever they go, don't leave them disappointed! Contact our sales team to put Longtooth on tap at your establishment.
long day? LONGTOOTH!
SUMMER HOURS

Monday – Closed
Tuesday – 4:30-8pm
Wednesday – 3-9pm
Thursday – 3 -9pm
Friday noon – 10pm
Saturday noon – 10pm
Sunday noon – 8pm
Visit Us
Address
429 Front Street West, Stirling-Rawdon, Ontario K0K 3E0, Canada
(343) 261-2337
Monday - CLOSED
Tuesday 4:30pm - 8pm
Wednesday 3pm - 9pm
Thursday 3pm - 9pm
Friday Noon to 10:00pm
Saturday Noon to 10:00pm
Sunday Noon - 8pm